I had asked this question previously after we purchased the GDPicture 5 control. We are now looking into purchasing the .Net component for 3 developers. Any examples or guidance here would be helpful:
What we want to do is perform the same type of ICC color profile conversion that Photoshop does:
1. Open a TIF image that has an AdobeRGB ICC Profile embedded in it.
2. Convert (not assign) the image to an sRGB ICC profile.
3. Save the image to a new TIF file, now with an embedded sRGB ICC profile.
Note that there is a big difference between 'Assign' a profile, and 'Convert to' profile. Just doing an assign will mess up the colors in an obvious manner. We are aware that in some cases, converting from AdobeRGB to sRGB may still show some color change, but that small amount of color change is acceptable (unlike color changes when 'assigning').
Another program besides Photoshop that is able to convert these profiles is the tifficc executable that is part of LittleCMS.
Looking at gdPicture again, method like "ICCAddProfileToFile" seem to just do the 'Assign' logic, and don't actually adjust/convert the image (and therefore the colors are changed very noticeably).
Note: I asked a similar question here back on November 3, 2011.
Here is an example of what the ICCAddProfileToFile results look like (which are unacceptable):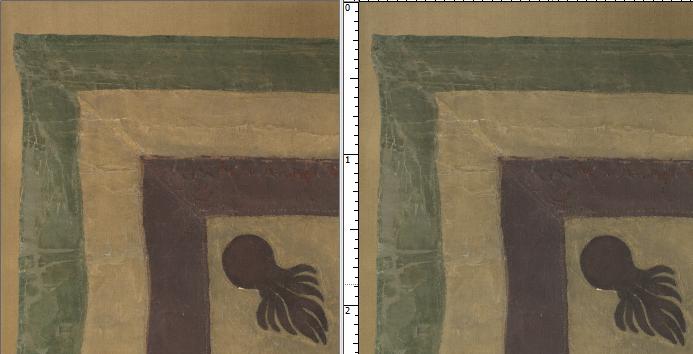 Thanks in advance